ZUNINO Pablo
Department of Microbiology, Instituto de Investigaciones Biológicas Clemente Estable, Montevideo, Uruguay
Biofilms, microbial mats, Microbe-microbe and microbe-host interactions, Microbiomes
recommender
Recommendation:
1
Reviews:
0
Recommendation: 1
09 May 2023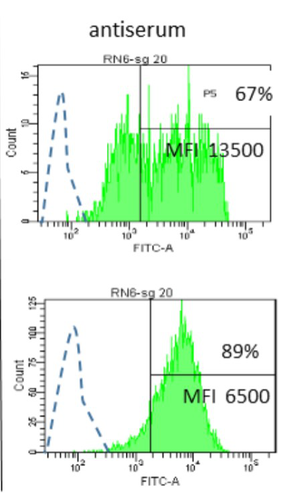 Interactions between Mycoplasma mycoides subsp. mycoides and bovine macrophages under physiological conditions
Interaction of bovine macrophages with Mycoplasma mycoides subsp. mycoides
Recommended by Pablo Zunino based on reviews by 2 anonymous reviewers
Mycoplasma mycoides subsp. mycoides (Mmm), a pathogenic wall-less bacterium, is the etiological agent of contagious bovine pleuropneumonia (CBPP). This highly contagious respiratory disease may develop in severe pneumonia, with associated high mortality rates in cattle. Mmm can display different immune evasion mechanisms; in addition, a host uncontrolled inflammatory response stands for lung lesions and chronic carrier animals.
Macrophages are among the most important lines of defense against Mmm of the lower respiratory tract. Although their importance in defense and immune response modulation is known, results about their role and mechanisms of action are scarce and sometimes conflicting.
In the present study, Totté et al. (1) aimed to investigate the interaction of bovine macrophages (isolated from cattle peripheral blood mononuclear cells) with Mmm, under in vitro conditions. The authors highlight that the study was performed under physiological conditions (in the presence of complement prepared from the same cell donor).
In their study, using different approaches, the authors provide interesting and original results, proposing a pivotal role of complement in controlling the inflammatory response, which is crucial in the CBPP pathogenesis.
The authors reported that macrophages did not kill Mmm in the presence of a non-bactericidal concentration of bovine serum. However, Mmm inactivation was observed when antiserum from CBPP convalescent animals was used. They also observed that Mmm induced the production of TNF by macrophages (when a high MOI was assessed). However, complement could even abolish Mmm-induced TNF response when used at bactericidal activity concentrations. This role of complement could be combined with the development of potentially protective antibodies against particular Mmm antigens involved in the interaction with identified macrophage receptors to propose control strategies against CBPP.
Overall, the study by Totté et al. provides new fundamental insight for the research on preventive or therapeutic strategies for a poorly understood disease that still represents a serious concern for livestock production.
REFERENCES
1. Totté, P., Bonnefois, T., Manso-Silván, L. Interactions between Mycoplasma mycoides subsp. mycoides and bovine macrophages under physiological conditions. bioRxiv 2022.12.06.519279, ver. 2 peer-reviewed and recommended by Peer Community In Microbiology. https://doi.org/10.1101/2022.12.06.519279